Bio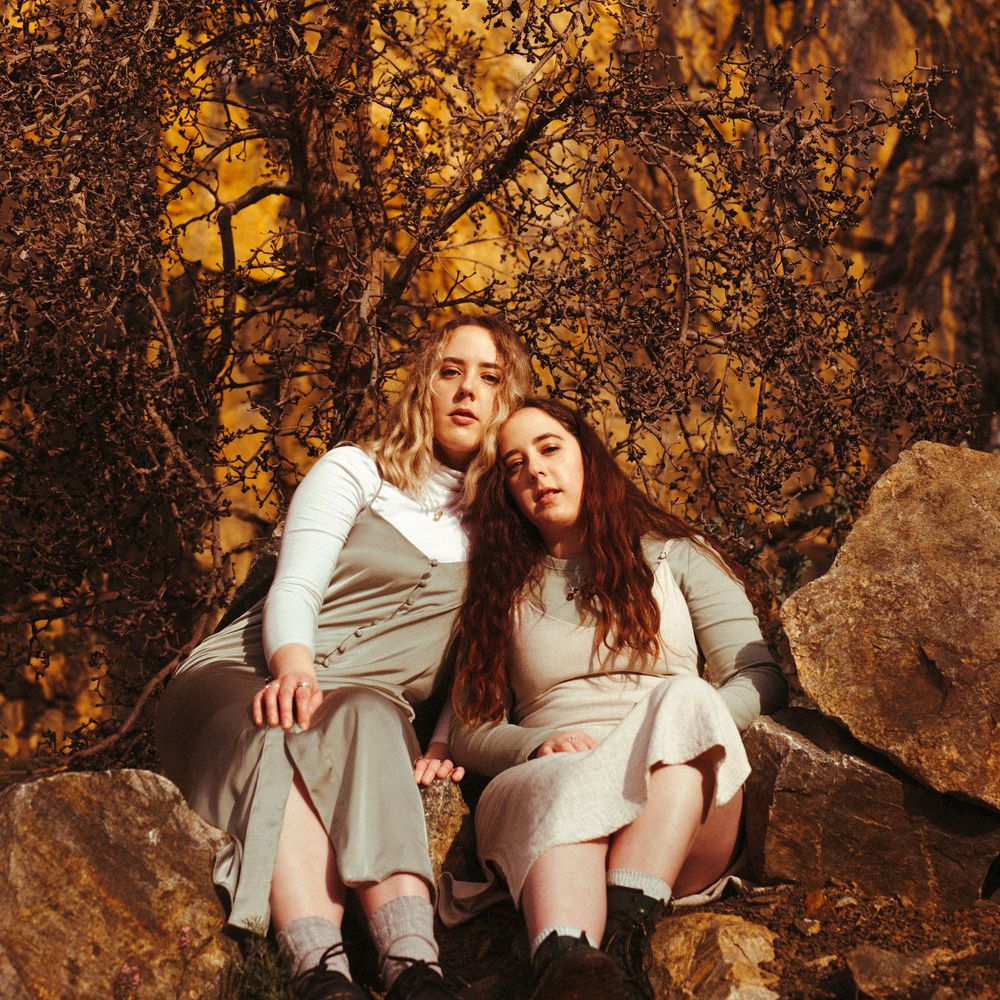 "Oceanique make the sort of music that heals souls, so they're just what the world needs right now." - Andrea Thompson, Around the Sound
There is some kind of warmth that surrounds Oceanique, a twin sister duo from Walpole WA. Their emotive lyrics will paint vivid pictures in your mind, of their world and their hometown. The pairs angelic harmonies will seep into your soul, making you feel warm and at home, because in Australia Oceanique sound like home and to the rest of the world they'll sound like Australia.
 Since 2019 sisters Maddy and Jess have released four singles accompanied by three regional tours connecting with people across WA. Their recent single tour saw them sell out shows in Albany and Fremantle. In their time they've graced stages across WA performing at Nannup Music Festival, Hear and Now Festival, WAMFest and Hidden Treasures.
2022 has started strong for Oceanique with them landing a residency at the Leederville Songwriters Club and saw them support award winning songwriter, Emily Barker on her WA album tour.
They are gearing up to record their debut album in March 2022 with James Newhouse, set for release in 2023 with it's proceeding singles to be released this coming April and September.
Their recent single "Hiding from You" was added to the RTR FM sound selection and received airplay and praise on Double J, Triple R, 4ZZZ and other community radios across Australia.
"Really beautiful folk music, floating from the clouds type of vibes" - Matt Perrett, RTR FM
 Their single 'Drift' reached number nine on the Triple J Unearthed roots charts and received regular radio play across WA.
"It's lovely, warming harmonies from Oceanique" - Tommy Faith, Triple J Unearthed
 In March 2021 Oceanique released their debut EP 'Flowers from Home', mixed and mastered by James Newhouse (The Waifs, San Cisco). The five track EP is beaming with sibling harmonies and nostalgia and was labelled as a "love letter to their hometown" by RTR FM and received praise and airplay on Double J from Henry Wagons and Sarah Howells.
"Oceanique have got it" - Henry Wagons, Double J
 Along with the EP release, the pair embarked on a six-week regional tour beginning at Nannup Music Festival where they were selected as one of the emerging artists to watch. They then wove their way through coastal towns and fell into the hearts of people across regional WA and Australia. The EP received great praise with reviews from Triple J and Perth's Around the Sound and airplay on 4ZZZ, RTR FM, ABC Southwest, Denmark FM and more.
 "Stop whatever you are doing and listen to Oceanique and thank us later!" - Beat Buzz News
When you hear Oceanique, whether you listen to one of their songs, experience them live as a duo or trio (with lap steel), or with full band, you will recognise the warmth and the sibling harmonies they are becoming known for as they hit your heart.